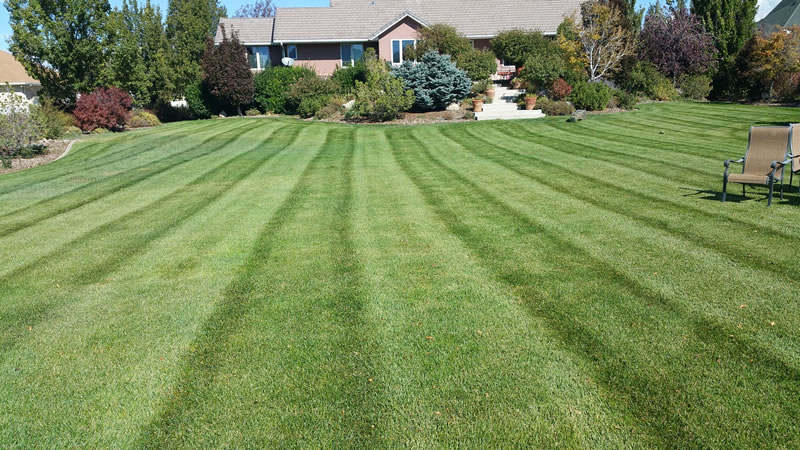 Fertilize Your Lawn For Lush, Green, Healthy Growth!
We specialize in organic fertilizing and weed control.
The nicest looking lawns in Ohio usually have a thing or two in common.  First, they are usually properly maintained by a professional lawn care company by people who are knowledgeable and experienced in lawn care and secondly they probably implement some type of feeding, fertilization, and weed control program to keep the lawn in a very healthy, weed-free, lush, green state.
SLC Lawn Services LLC is a local landscape construction and installation company based out of West Valley and serving the Salt Lake City Metro area.  We specialize in all aspects of residential and commercial lawn care including seasonal lawn fertilizing and lawn weed control services.
Lawn Fertilizing & Weed Control Services
Organic lawn fertilization
Scheduled Lawn Fertilization
Commercial Lawn Fertilization
Broad leaf weed control
Lawn Aeration Service
What Does Your Lawn Need For Fertilizer?
Like all plants, the grass in your lawn thrives on the elements N.P.K.  These elements are Nitrogen (good for lush green growth), Phosphorus, and Potassium.  Your grass requires these elements and other trace elements in varying amounts throughout the year, depending on the stage of growth and health of the grass.  For example, in the spring when growth is happening very quickly your grass will need lots of Nitrogen, moreso than other elements.
Fertilizer isn't just a one-time thing either… If you want a healthy looking lawn then it needs to be fed regularly usually in 4-6 week intervals for the best results.  There are literally thousands of lawn fertilizing products on the market but there are only a select few that work exceptionally well in our climate.
Some of The Most Common Weeds Found In Utah Lawns
There are literally dozens and dozens of invasive species of weeds that can invade your lawn.  We can put together a program to tackle whatever invasive weed problem you might be having.  Some of the most common weeds we find in our clients lawns are:
Annual Bluegrass
Barnyard Grass
Bentgrass
Bermuda Grass
Black Medic
Chickweed
Crabgrass
Creeping Bellflower
Dandelion
Dock
Field Bindweed
And more!
For more information on the weeds that can be found in Utah lawns please see this fantastic report titled "Lawn Weeds of Utah" written by a horticultural specialist at the Utah State University.  This report lists several different invasive weed species along with photos so you can easily identify what is in your lawn and garden.
How Our Lawn Fertilization & Weed Control Process Works
The first step is an initial visit to your property to determine the state of your lawn and what type of attention it might require.  Many of the lawns we visit for fertilization are well beyond the point of bringing them back, we'll tell you if that's the case.
We start with our initial consultation.
We check out the health of your lawn and determine a suitable schedule.
We show up on the scheduled day and complete our services as promised.
The end result will be a well-fed lawn that is nice, lush and green!
After we've visited your property and discussed the project with you, we'll be to provide you with an accurate cost estimate to regularly fertilize your lawn and take care of any weed problems
If you'd like to schedule a consultation with us to discuss your lawns fertilization and weed control program we'd be happy to meet with you.  Please call (801) 637-8931 or fill out our online form and we'll get right back to you.