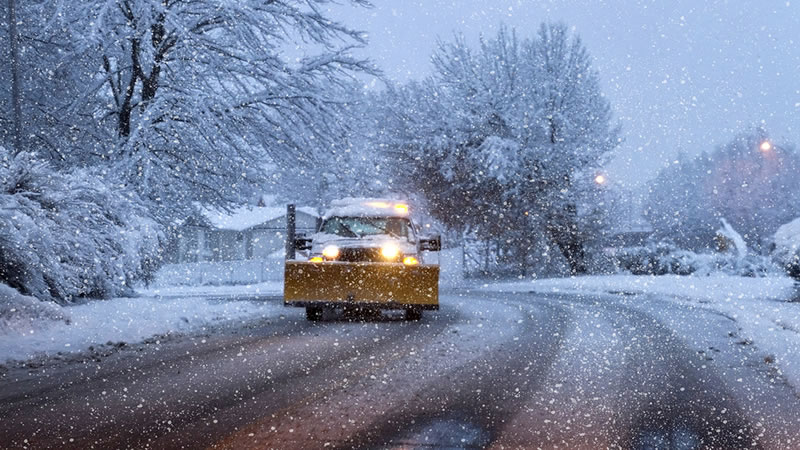 Snow And Ice Management Services
Serving The Greater Salt Lake City Area
Dealing with snow and ice are a part of operating any commercial property or large residential developments in Utah.  For most business owners and management, the task of having your parking lot and sidewalks cleared for both employees and customers before and during business hours is stressful.
Let SLC Lawn Services LLC take that stress away by offering reliable and efficient snow removal services. We provide reliable and efficient snow removal services.  Our focus for all of the properties we provide snow and ice control services for is to ensure that walkways and parking areas are plowed and cleared in a timely manner. We offer either a flat monthly rate or a "pay-per-visit" option during the winter months.
Snow And Ice Management West Valley & Salt Lake City
Currently we only provide our snow and ice management services for commercial properties and large residential developments including townhomes, condos, or home owner associations.  Our services are available 24 hours per day for these properties.  We do not currently provide our snow and ice management services for private home owners.
Snow plowing and snow removal
Parking lot de-icing (salt or liquid de-icer)
Sidewalk and walkway de-icing
Snow melting services
Types Of Properties We Provide Snow & Ice Management For Include:
Commercial properties
Churches
Strip malls
Car dealerships
Parking lots and parking areas
Condos, townhomes, and HOA's
Salting & De-Icing Sidewalks, Roads, And Parking Lots
We provide 24 hour salting and de-icing services for commercial property owners concerned with the safety and accessibility of their sidewalks and parking areas.  We can de-ice your property using either road salt or calcium chloride.  Our services are available under contract or on a one-time basis and you can always count on timely efficient services from our safe, knowledgeable, and experienced crews.
If you'd like to schedule snow and ice control services please give us a call (801) 637-8931 or fill out our online contact form and we'll get back to you right away.